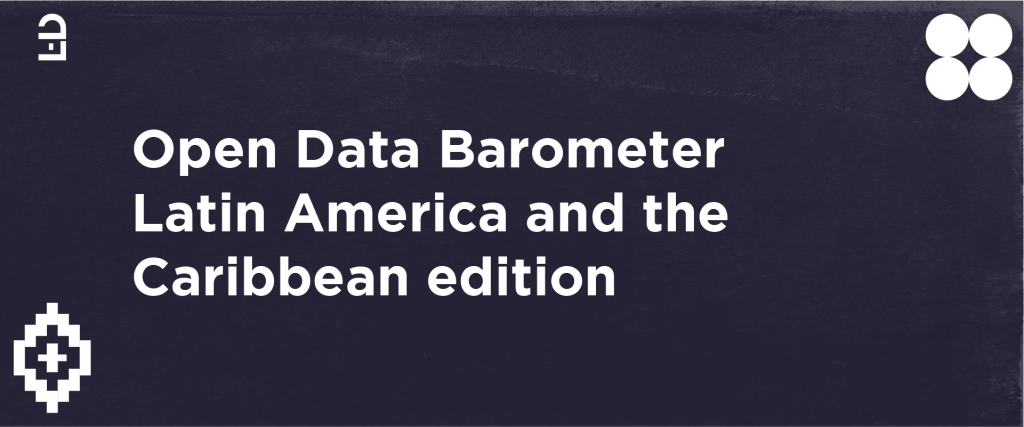 Open data policies need up to date analysis and comparison. For years, efforts have been made by academic sectors, civil society and multilateral organizations to assess the status and progress of different open data initiatives, as well as to learn from the improvements made by governments and regions.
In ILDA, we have assumed the commitment to implement in this year a regional edition of the Open Data Barometer to evaluate different initiatives in Latin America and the Caribbean, in order to have a clearer picture of how the region is in this field, learn from the improvements made by governments, and reflect on open data policies and their results.
At this time we wish to announce the call to integrate the research team. We need to designate a person, in the role of lead researcher, for each of the following 23 countries:
Latin America
Argentina

Bolivia

Brazil

Chile

Colombia

Costa Rica

Ecuador

El Salvador

Guatemala

Honduras

México

Nicaragua

Panamá

Paraguay

Perú

Uruguay
Caribbean
Belize

Dominican Republic

Guyana

Haiti

Jamaica

Saint Lucia

Trinidad & Tobago
People in the role of lead researcher will be in charge of data collection in their countries, conducting a combination of desk research and consultations with key people. They will then participate in a cross peer review system to try to maintain the quality and reliability of the collected data. They will work under the coordination of David and the supervision of Fabrizio and Silvana.
If you want to become part of the team, reporting on one of these 23 countries, on which the Open Data Barometer of Latin America and the Caribbean will be conducted, you can find the position description here and apply through this form.